SCIentific gateway Based User Support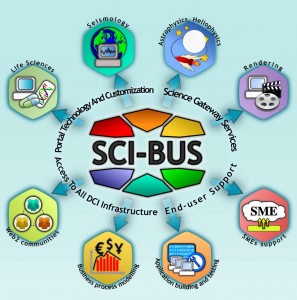 SCI-BUS ("SCIentific gateway Based User Support") has been a project within the Seventh Framework Programme (FP7) of the European Union (EU), funded under grant agreement number 283481. It belongs to the research infrastructures part of EU FP7's capacities program.
SCI-BUS's goal is to enable scientific portals for different user communities. CloudBroker's role in the project is to establish the integration of these gateways to commercial clouds by means of the CloudBroker Platform as well as to help finding sustainable business models for operating these infrastructures. For more information about this project, please contact us.